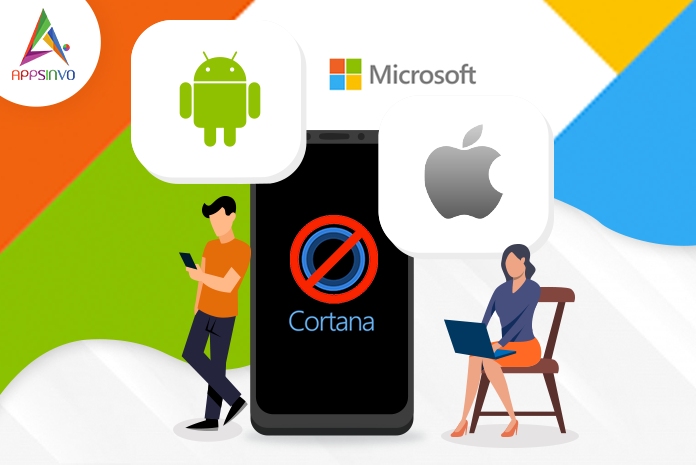 Microsoft is pulling the support from its Cortana mobile app for both Android and iOS devices.
Microsoft stops Cortana in regions such as the UK, Australia, Canada, and many other countries. 
It said in three regional support notes that from the beginning January 31, Microsoft will no longer maintain the digital assistant app in the above-mentioned countries.
Microsoft spokesperson said that the iOS and Android apps will be shuttered in the US, in addition to Canada, Australia, and Britain.
This will also affect markets include China, India, Germany, Spain, and Mexico, CNET reported on Saturday.
Notably, the Cortana app is used to configure settings and modernize firmware for devices like Microsoft's Surface Headphones. 
Cortana on windows still gives you access to reminders, lists, and other content created by way of the iOS or Android app the company said in its support page.
In Microsoft blog post it is mentioned that to make personal digital assistants as helpful as possible, Microsoft is integrating Cortana into your Microsoft 365 productivity apps.
As part of evolution, Microsoft is ending support for the Cortana app on Android and iOS in your market on January 31st, 2020.
At this point, the Cortana content Microsoft created such as lists and reminders will no longer function in the Microsoft Launcher or Cortana app, but can still be accessed through  Windows. 
Also, Cortana reminders, lists, and tasks are automatically synced to the Microsoft To-Do app, which can download to the phone for free.
After January 31, 2020, the Cortana app on phone will no longer be maintained and there will be an updated version of Microsoft Launcher with Cortana removed.
A Microsoft spokesperson was quoted that Cortana is an integral part of our broader vision to bring the power of conversational computing and productivity to all our platforms and devices.
If you are not aware of Cortana, let me explain clear your doubts.
About Cortana
Cortana is a virtual assistant developed by Microsoft.
Microsoft creates Cortana for Windows 10,  Windows Phone 8.1, Windows 10 Mobile, Microsoft Band, Invoke smart speaker, Xbox One iOS, Surface Headphones, Android, Amazon Alexa, and Windows Mixed Reality.
This virtual assistance can set reminders, recognize natural voices without keyboard input, and answer the questions using web results info from the Bing search engine.
This assistance is currently available in English, German, Italian, French, Spanish, Portuguese, Japanese, and Chinese language editions depending on the software platform and country in which it is using.
So this is all about today.
For more updates, Stay connected with us.
Toddles!!❤🙏