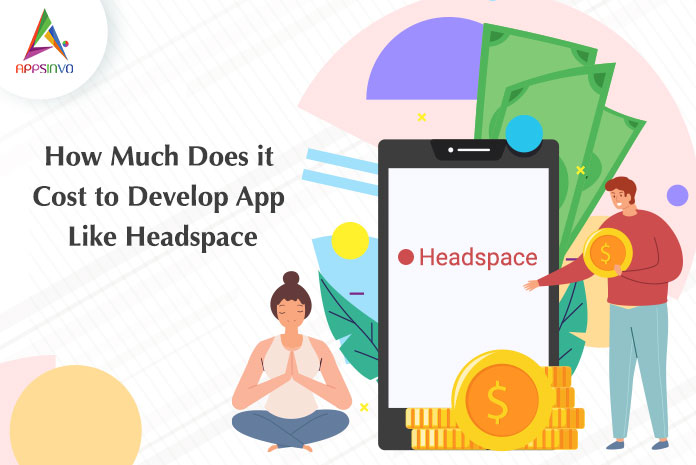 We are living in a rapidly changing world where people are going behind the technological and economic lifestyle. We are consistently engaged in the meetings with lots of responsibilities but instead of all this, taking care of your health and mind is equally imperative. Nowadays, stress is a part of our lives, we take stress on small things that either we can control or not, and as a result, it becomes a disease of the 21st century that requires meditation, mindful strategies, and regular visits to therapists. 
As per the recent report of the doctors, they mentioned that they are experiencing more stress-related cases nowadays. Therefore it becomes necessary for us to reduce the stress and improve our mental well being and for this, we can take the help of technology and apps. After being aware of mental health and stress outcomes, people are shifting towards meditation. 
The reason when it comes to trying something new for reducing stress and keeps your mind fit, healthy, and calm, meditation is a one-stop solution for all problems. There are numerous meditation apps are available in the market so it is good to develop a meditation app like headspace and calm. If you agree with my points so let's see how much does it cost to develop a meditation app 
Things to Consider While Meditation App Development
To become successful in the meditation app development, you need to consider some points before and meanwhile the app development. Let's see those points 
Clear Business Idea
Before jumping to the designing and development of your app, you must decide the concept of your app because the outline of the whole project is a must. At present there are many kinds of meditation apps are in the app store like
Mental health tracker

Yoga App

Weight loss meditation app

Sleep Guide meditation app

Meditation app for the beginners

Breathe meditation app

Walking meditation app
Select Right Platform
There are many apps that are available and compatible with both iOS and Android platforms. It will certainly boost app development costs. So, if you have a confined budget, you can develop an app for the android or iOS platform. So decide the right platform for your meditation app.
Use MVP Model
To validate the idea or concept of your meditation app, it is good to go with the MVP model. This is not only light for your pocket but also analyze the user's behavior and on that basis, you can add more feature in your app second development phase. While developing the MVP model, try to avoid some features like chat, in-app payment, video streaming, etc. 
Right UI/UX
For developing an app like headspace, you should build an app that assists users who have anxiety or stress. The right design of the app is a very necessary step, you cannot do the same as a fitness or music app when it comes to developing a meditation app. 
Integrate with Wearable
As in this tech-savvy world, everyone loves to stay updated in terms of technology, and in this case, if your app does not stay updated, you will definitely lose your customers. If you integrate your app with the wearable devices, it will be great not only for your users but also for your app success. Because there are many persons who use wearable devices to track their fitness. 
Meditation Programs
Having meditation programs in your app is the foundation of your app. To keep your app engage in your app, you need to offer a large library of meditation programs for several objects, updates to enhance its continuity. This point will help you to stay different from your opponents. 
Monetization Model
There are many monetization strategies and model are available to allow users to make purchases. For the meditation app, you can choose the subscriptions or purchases model, you can also use ads to monetize your app. So it is great to decide to monetization model for your app earlier.
Features in Meditation App
There are many apps you can add to your meditation app but here is the list of the must-have features in your meditation app
Sign in and sign up
User Profile

Meditation programs

Onboarding tutorial

Sleep stories

Push notifications

Search bar

App localization

Play a meditation session

Live Streaming
Estimated Cost to Develop App Like HeadSpace
There are many factors that define the cost of any app development, like the number of features, OS platform, development rate, development team experience, technology stack using for your app, and etc.
However, you can find the estimated cost of the app development like Headspace. The estimated cost to develop an app like a headspace cost up to $7500-9000 or for more in-depth details feel free to contact our sales team they are always there for you. 
Final Thought
At present, the market is already full of meditation apps of several sizes and qualities but the headspace and calm are leading the market because of their services, features, and designing. Therefore to make your meditation app successful, pay heeds to its designing, features, and marketing. Work with the top mobile app development companies who have years of experience in developing apps on various platforms. Make sure the points and features discussed in this blog will assist you to target and entice your audience.
Till then, stay safe, stay at home, wash your hands, and be happy
For more updates, stay connected and keep reading
Toddles!!