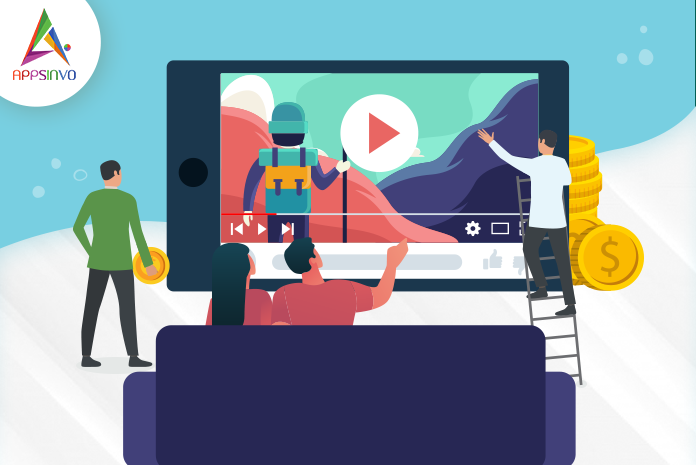 We know it while growing up that television is on its way to death!! And who replaced the televisions?
Video Streaming Apps are trending. In fact, one-third of all consumed content is accounted for videos.
Needless to say that pre-produced video content is the next big thing in online marketing. 
Video streaming is the way of future for the audience who are looking for some fresh and fascinating content without meaningless disruption.
Video Streaming App Market
Today, video streaming apps are the most preferred mode for viewing videos online.
One of the most fruitful attributes of these apps is that the users can see their favorite shows including live sports on their devices. 
This is one of the reasons why these apps are finding popularity across all age groups and demographics.
Now Netflix might have been the pioneers in this app category, but there are about fifty more brands that have come up a long way.
All the major brands have been enjoying more than 40% year on year revenue growth.
Trends indicate that by 2027, the video-on-demand market is expected to reach USD 43.6 billion.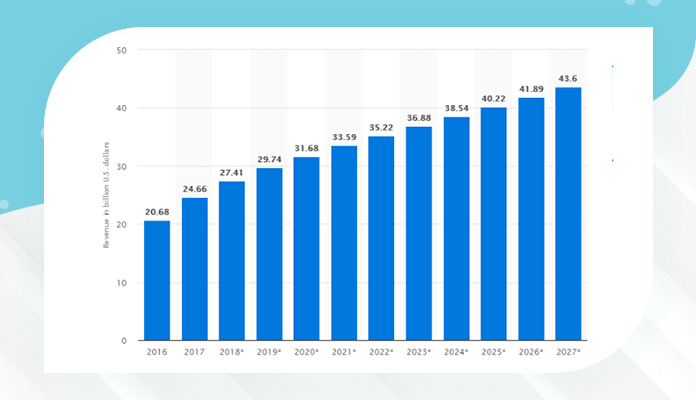 Now as the number of devices increase, this figure is only an idea of how big things are going to get in this arena.
Some Most Popular Video Streaming Apps
Netflix
Amazon prime
Hulu
HBO now
Twitch
Crunchyroll
Reasons to Build Your Own Video Streaming App
After reading till now and you are still looking for reasons to build your own video streaming app then I have something for you!!
The higher value content is available on the video streaming app

Users can select their timing and content to watch their videos.

These video streaming apps let the users watch their shows on the go.
Now, if you want your video streaming app to stand apart from others and be unique and innovative, you need to build your app with technological advancements.
Features to Must Include in Video Streaming App
We have seen the emergence of video streaming apps and the number of brands in the video streaming market.
If you are planning to launch your own video streaming app, you must make sure that your app is not alike the rivals but deliver something extra.
Let's take a look at the features that must be in a Video Streaming App
User Profile
This is the must-have feature in your app. From this feature, users can easily access everything from payments to the content they want to watch, suggestions on the basis of the things they have viewed, and view subscription details and upgrade if they wish to.
Dashboard
This feature is for the owner of the overall view and control of the app. From this owner can easily manage users, the different shows or content on the app, earnings, and things like push notifications.
Subscription
This is a great way to keep the users interested while making some money. Offer the users subscriptions of varying levels that would allow them to get a continuous stream of content and even download some content if they wish to.
Live Video Streaming
If you add this feature to your app, it would be a lot of users. But make sure when you are using this feature in your app, users can witness the fun of it.
Video-Sharing
To make the experience rewarding, you can share the live TV videos as well as the videos from the other sources.
Social Share Option
This option is critical for your app. It will help to achieve the targeted users.
Review & Ratings
This feature in your app allows the users to rate and review the content or shows on the app. It helps users to get more ideas about which show or content they want to see, download or skip it.
Social Media Integration
You can easily share your with others through your own app once you integrate the social media profiles like facebook, insta, twitter and etc.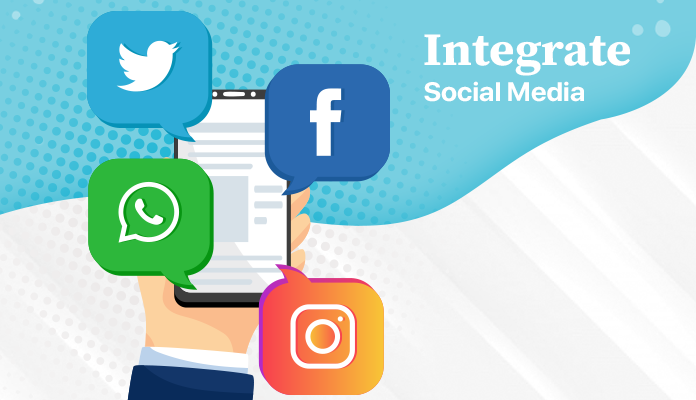 Monetize Your App
Whether you offer an app for a fee or free you can still earn in several ways 
In-app purchases

In-app advertisement

Subscriptions

Sponsorships

Commission from content providers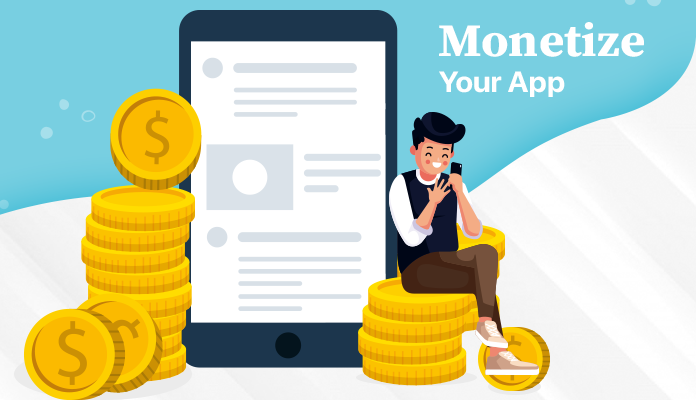 Push Notification
If the push notification crafted well and targeted to the right audience, they will do a great job. Push Notifications can be held to drive the following actions:
Boost sales through promotions, new launches, and exclusive deals.

Increase customer experience.

Helps to make more known customers

Send transactional receipts immediately.
Local storage
This feature helps users to download their favorite in their phone storage so that they can watch them later.
Factors Affect the Development Cost of Video Streaming App
Video streaming apps require better infrastructure and continuous data support fo streaming without any disruption. This can also affect the development cost of the app.
Let's see the factors that affect the development cost of a video streaming app
Design
Keep the app design simple and intuitive so that users can easily access the app without any trouble.
Features
This is quite simple. The more features you add, the higher the cost would be. It will be good if you took only the bottom line features at the time of the first launch. After that, you can add more features with new ideas.
Platform
There is a huge difference between the development process of a video streaming app for android and iOS platforms, so the cost also varies. Android app development is more expensive than iOS App Development
How Much Does it Cost to Develop
The development cost depends upon the method and platform that you decide for your video streaming app.
It took approx USD 6000-8000 for developing an app it may vary and for in-out details, you can contact our sales representative.
Why select Appsinvo for Video Streaming App
Reasons to opt Appsinvo for your video streaming app:
Rich experience in developing video streaming apps

Professionals for Android/iOS mobile app development

Expert consultation

Coding as per the App Store and Google store guidelines.

Quality Assurance

Budget oriented

Time-to-time Upgradation

24/7 Support and Maintenance
If you have any idea about the video streaming app, we would love to hear and coding.
For more updates, Stay connected with us.
Toddles!! ❤🙏