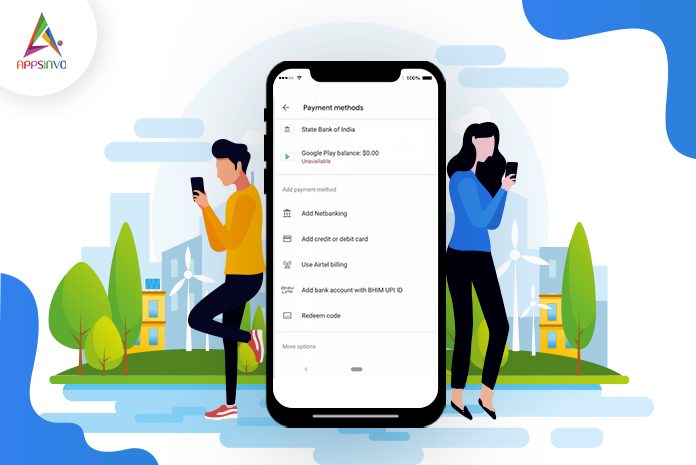 United Payment Interface aka UPI is one of the most commonly used payment platforms in India.
It allows users to send small amounts from the connected bank accounts to their close friends, family, and vendors.
Now you can use UPI for doing any kinda payment or make a purchase on Google Play Store.
Google Play Store in India is currently supporting credit cards, debit cards, net banking, and carrier billing via Airtel and Vodafone, Google Play Gift Cards and Google Play Balance, and through other means like Google Rewards. 
The option shows under the 'Use Airtel Billing' option as 'Add bank account with BHIM UPI ID' in the Google Play Store app.
The user has to enter his UPI ID If you have a Google Pay account set up, you can copy the UPI ID from the Google Pay app which id displayed under your name. 
This UPI ID will then be verified and added to your list of payment modes for future payments.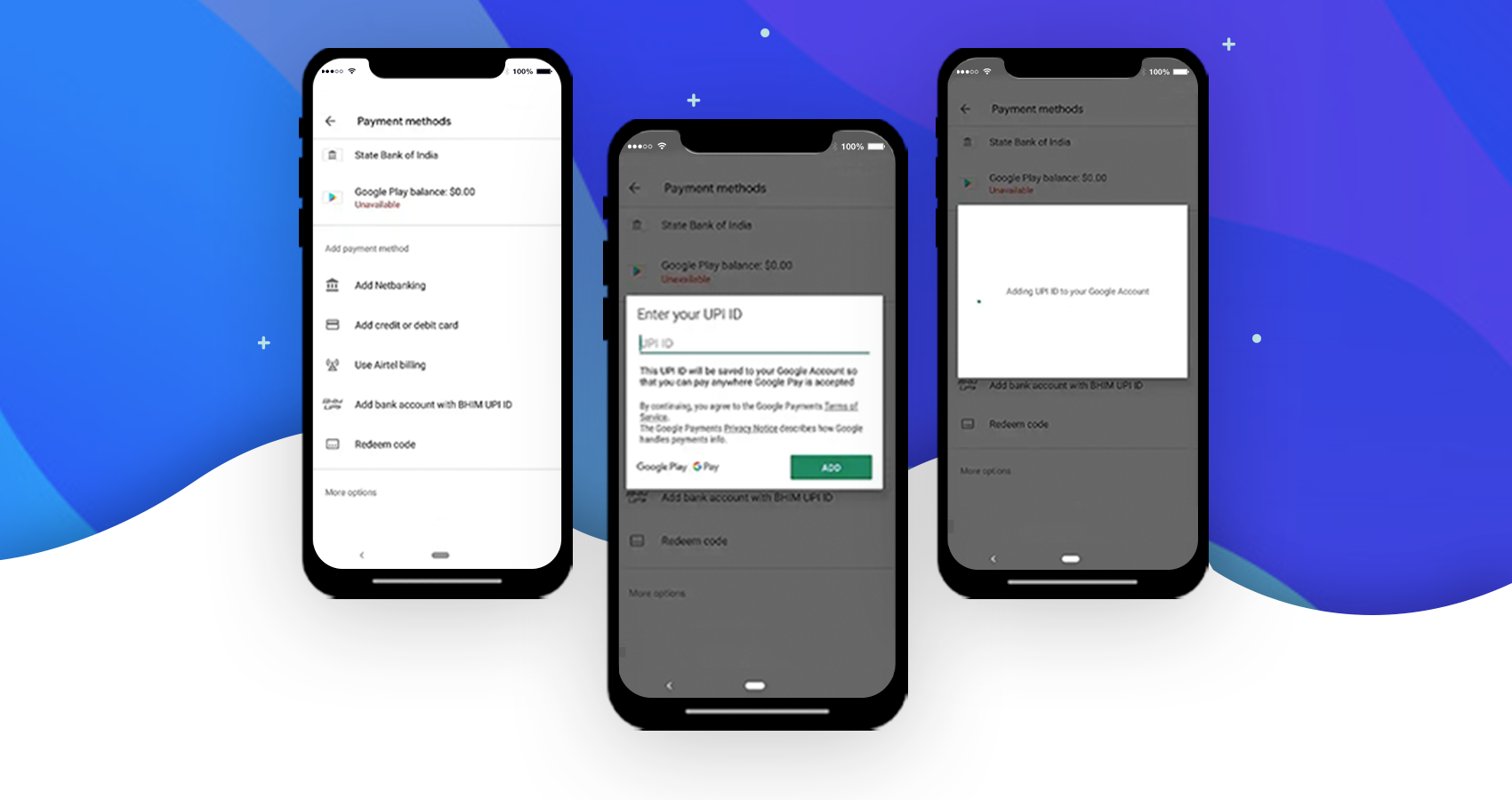 With version v16.3.37 of Google Play Store, users have begun spotted the UPI payment method.
But as of now Play Store version 16.3.36 is the latest version of Google's Play Store available on Android smartphones and the company is offering no updates to the app yet. 
But users will get to see UPI as the payment option in the coming days.
At present, 141 banks offer UPI functionality as a payment option. The addition of BHIM UPI as a payment option would make it easy for users to make purchases in the Play Store.
It would allow users to make payments from a wide array of platforms including Indian Post Payments Bank and Jio Payments Bank among others.
While using UPI, users need not share their card details directly with Google and instead can make do with their UPI IDs.  
However, UPI still requires a PIN to complete the transaction but the smaller limits allowed by the service reduces the quantum of abuse, in there is any chance of it.
We hope you like the information that we are trying to deliver.
For More Updates, Stay connected with Us.
Toodles!!! ❤🙏