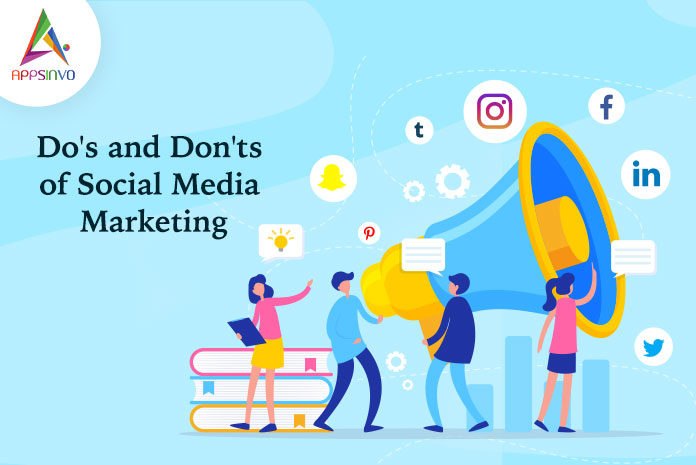 Those days are gone when embracing social media for marketing was a concern. The number of social media users around the world was 2.5 million in 2018. The users are still growing on social media and it makes a big way for businesses to do marketing for their businesses. 
Now the question arises on how you can use it to do marketing for your brand. There are many strategies, paid advertisements and many do's and don'ts that make more differences. Here we are telling you some do's and don'ts of the social media marketing that will definitely be going to help you. 
Do's 
Quality Matters
It is essential to post the content regularly on social media where your audience spends most of the time after working or studying hours to fresh and up their mind. So, it is ultimately your responsibility to help them in this and deliver them some quality content. Quality content makes you more notable than to post too many irrelevant posts "the cheap buyer takes the bad meat".
Audience is King
Keep this in mind that in social media marketing the audience is the king and you must know how to treat your king. You have to work according to your king's likes and dislikes. It is crucial to understand your audience's interests and deliver them according to it.
Test, Learn and Repeat
Every social media platform has its own different requirements. You could not use the same strategy for every platform. For understanding the effective strategy you need to perform some tests and find the result and try to understand what you have gained from that test, perhaps you will get something that perfectly fits on others. So keep the Test, Learn, and Repeat.
Track the Results
It is imperative to do. You must have to track the result of your strategy that will help you to determine which strategy is perfect for your social media handles and keep the track of which kind of posts your audience finds more engaging.
Don'ts
Presume Audiences' Interest
Never make the mistake of presuming your audience's interest. Rather than using social media too much, make social tools, feeds and conversation to know about your audience. Your audience will be joyous to see that you care about them instead of just telling about your services.
Over promote
By doing the marketing on social media you make the brand of your business and boost your marketing sales. But while promoting your business you need to take care not to do over-promoting. It may have adverse effects on your sales and marketing strategies. 
Repetitive
If you share the same content regularly on your social media accounts, it'll make your audience sick and they will leave you soon. If you repeat something your audience will overlook for some time but not every time. So make sure you'll not annoy your audience by sharing the same kind of content.
Summary
If you have creative ideas, lucrative design, and enticing content, you would win 80% of the battle. The remaining 20% is all about the strategy of timing, frequency, analysis, etc. and that's where these do's and don'ts should work out. So, create a full-proof strategy for social media marketing that draws the audience towards your brand.
Till then, stay safe, stay at home, wash your hands, and be happy
For more updates, stay connected and keep reading
Toddles!!