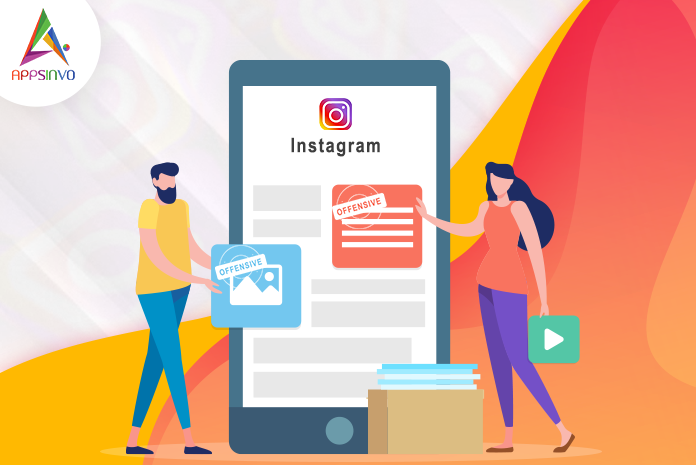 There is no doubting that the internet is overflowed with hate and scurrilous stuff. Particularly, social media is treated by some as a platform to abuse.
With social media, it is easy to access and anyone can say or post anything. 
Sometimes people end up saying things they don't mean or say things without thinking about how it might affect the person reading it.
The facebook-owned company Instagram announced that it is rolling out a new feature that hints people when their caption and photos or videos deems offensive.
It gives them a chance to pause and rectify their words and photos/videos before posting.
As apart of the long term promise to lead the action against cyberbullying, Instagram developed and examined AI that can distinguish different forms of bullying.
Earlier this year, Instagram originated a feature that hints people when their comments can be deemed aggressive before they're posted.
Results have been promising and we've found that these types of nudges can urge people to rethink their words when given a chance.
Today, when someone pens a caption for a feed post and Instagram AI identifies the caption as probably aggressive.
They will receive an immediate informing them that their caption is alike to those reported for bullying. 
They will have the chance to edit their captions before posting it.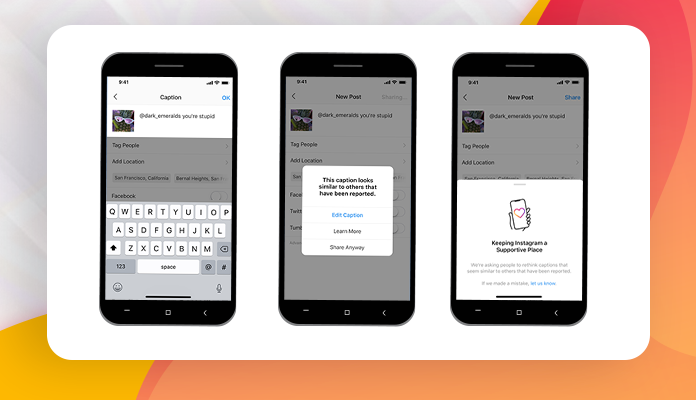 Instagram stated in a blog post that In addition to limiting the reach of bullying, this warning helps educate people on what we don't admit on Instagram, and when an account may be at risk of breaking our rules. 
Instagram says that this feature will be rolling out in select countries, and soon it will begin expanding globally in the coming months.
For more updates, stay connected with us and keep reading
Toddles!!🙏❤