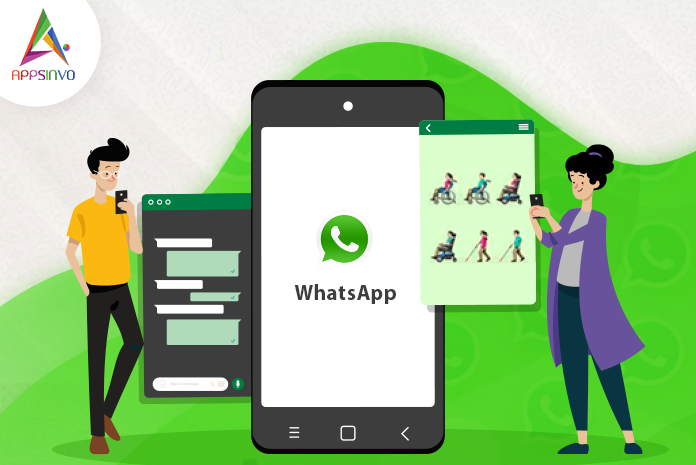 Whatsapp has been steadily updating its software to launch the Dark Mode feature to its users ASAP.
Recently, Whatsapp has published a new beta version for its Android app, which brings variance in one of the most awaited Dark Theme features. 
It also includes other minor changes such as new skins for some emojis and the Wallpaper option has been moved to a different section.
But before all these new features recently security researchers have stated that they have found a new glitch in the WhatsApp.
Wherewith the help of a special message a group chat can be crashed and all history can be deleted within seconds.
As the researchers at the global cybersecurity firm identified the checkpoint that would allow a bad lead to creating malicious group messages to crash WhatsApp on users' devices.
The users have been asked to quickly update the WhatsApp version only from the Android or iOS store. 
Let's see the upcoming features in detail.
Improved Dark Mode
According to a WABetaInfo report, WhatsApp for Android beta version 2.19.366 includes an improvement to the Dark Theme, which is expected to release soon. 
In the new beta version, the Dark Theme option has been moved in the Chats Settings.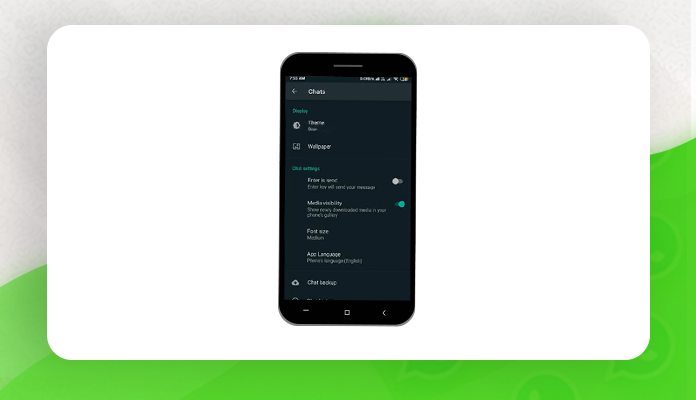 WhatsApp's Dark Theme is not available as of now and there is no word on when the feature will be rolled out for users. 
The report added that WhatsApp is working to ensure a bug-free experience when the Dark Theme is released.
So the feature is still under development and not available yet on the WhatsApp beta for all users to see.
On Android, Dark Theme for WhatsApp was previously spotted in the beta version 2.19.311. 
The website shared screenshots showing what the Android Dark Theme will look like and the theme implements Dark Bubbles in chats as well.
Wallpaper Option
As per the new updates, the wallpaper option which has been in the Chats setting. It has been moved in a different section called Display.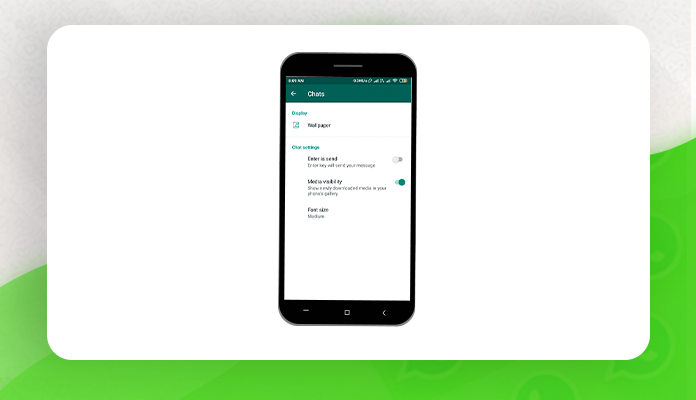 This essentially means that instead of tapping on the chat wallpaper option in the chat setting, you will have to select display.
This display option will soon provide settings for the dark theme is set to be released soon.
New Emoji Skin
Whatsapp has added new 6 emojis skins. The emojis are 'man in a manual wheelchair', 'woman in a manual wheelchair', 'man in a motorized wheelchair', 'woman in a motorized wheelchair', 'man with probing cane', 'woman with probing cane'.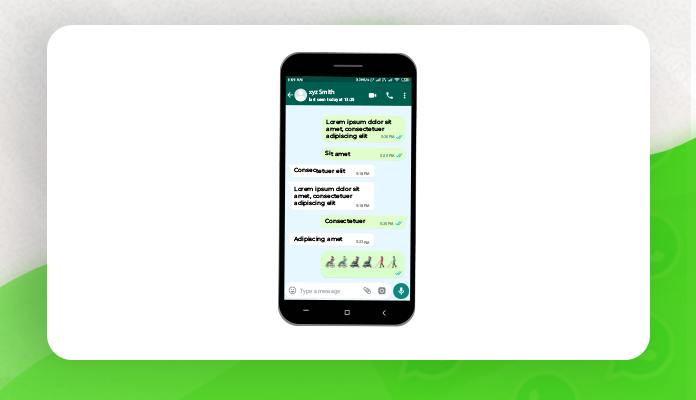 Don't forget to share your screenshot when you receive any of the above features in your Whatsapp. Till then
For more updates, stay connected with us and keep reading
Toddles!!🙏❤