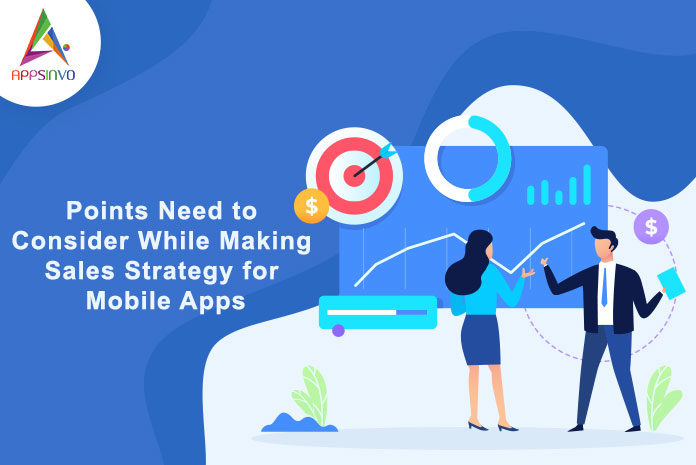 Either you are building a house or software, you need a simple but hitting on the important points strategy that helps to make your process smooth and easy. We all know that IT industries gaining new heights with the help of the Internet and innovation and web and mobile app solutions are one of them. Everyone is preferring mobile apps for doing their work. 
So it becomes very easy to reach any information or advertise. Therefore many mobile app development companies are thriving for the sales strategy. For software development companies it is imperative to reach their product to the right audience, create awareness through various platforms. This blog is for those who want to improve their sales conversion for mobile apps. 
Find Right Audience
All thanks to the audience that keep the businesses going. The audience is the key to any business and knowing your right audience who would love your services. So finding your right audience should be on your top of the list. And for finding the right audience you can use social media, ads, polling tricks, etc. You need to follow a suitable option as per your business that will help in diminishing the endeavors for building strategy and also reduces the expenses.
Focus on Project Characteristics
Is it important to make sure you should discuss the project characteristics like the tome you have used in your app is it casual, formal, or anything that is interesting about your mobile app. This technique will help to work fine and boosts the conversion part of the customer. So try to keep connected and focus on the project characteristics. 
Snappy Title
Whatever you put the name of your product, keep in mind that it also helps to grab the attention and make your product a brand. Many companies invest time and amount on just setting the name of their app. Keep the fact in mind that preferring any name for your product or app deals with phycology. So keep the title catchy so it can affect your audience in a very different way. 
Content is the master
Content is the king, the content that drags the attention of the audience and the respective platform is imperative because the platform will provide valuable content to your audience. Apart from content, language is also important to start a conversation with your clients. Companies should follow their audience and customers' language. We suggest every company out there, they should follow so they can understand their audience, helps to bring the customers easily. 
Unique but Simple Design
Design is a must part of any business and it is also considered as a brand. To build a brand, you need to pay focus on those points that help to increase sales. Many big companies highly pay attention to the user experience because the audience depends on their minds and minds basically deals with design and content. So, companies should pay special attention to their design and keep it unique and simple at the same time. 
Tips for Designing
Pick suitable colors

Usage of White space

Make it easy to use
Prompt Response
Keep an option for the customers and audience to give their advice, suggestions, reviews about your product or services and businesses also need to take care of to provide suitable answers to the respective audience. It enhances the value of the mobile app because users had multiple options through which they can decrease the value of the product. So, be prompt with the responses. 
Monitor the Rate
After the execution of the sales strategy on your mobile app, make sure you monitor the response rate. You can track the response rate through many platforms and through this you may get to know that the strategy you applied is worth it or not. 
Conclusion
These are points that are very imperative while making sales strategy for your mobile apps. There are many companies that coming in the market day by day but there are some points that make you unique and different from others. We are hoping you find this article informative.
Till then, stay safe, stay at home, wash your hands, and be happy
For more updates, stay connected and keep reading
Toddles!!