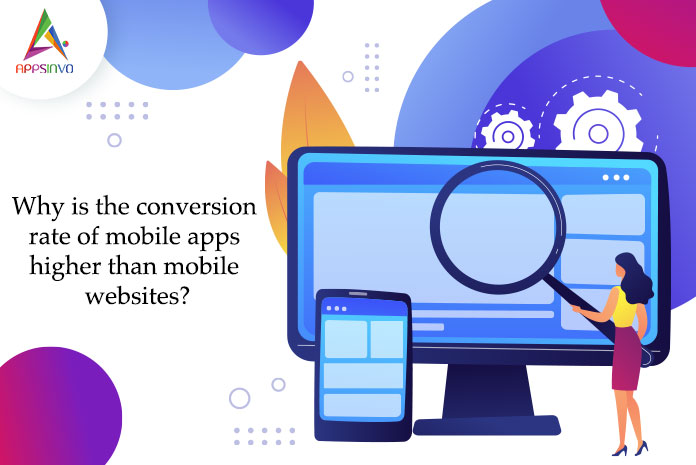 Our world and we are engulfed by mobile apps in the last few years. After seeing and experiencing the fostering demand for the mobile apps has expanded the mobile app development companies progress and include convenience to the users' lives. 
Therefore, it is becoming mandatory for businesses to mark their online presence in the market especially through mobile apps. Every business from all the domains whats to develop and mark their mobile presence. 
We are living in the mobile era, where more than 4 billion mobile app users worldwide, and this figure and increasing day by day. In a survey, it is found that 52 percent of the internet traffic comes from smart devices and mobile phones. 
There are many websites and businesses recognizing these trends and adapting them by making sure their websites are mobile-friendly. Websites that are not mobile-friendly will not stay lasts in this domain. Mobile apps and websites might look identical from the start.
Now how is it feasible for one platform to give a higher conversion rate than others especially when you are using the same tools? This guide will explain to you why mobile apps give a higher conversion rate than websites.
Reasons Behind High Conversion Rate
Easy Communication
Having communication is a key element that drives conversions. There is a broad range of reasons and ways for a brand and customers to deal but there are 2 main categories communication started by the users and communication started by the business. It is the company's responsibility to start communication with the users and where mobile web lags and mobile apps easily lead.
Use Features
This is another point where mobile website lagging behind the mobile app. The reason the mobile website lagging is having no unique features on the other side, mobile apps have their own unique features that help them to make their presence in the market easily.
Offline access
This is the biggest difference between a mobile website and a mobile app. For accessing a mobile web you should have internet access and if you do not have wifi connectivity, they need internet from your phone's data plan on the other hand mobile apps can be developed so they can deliver the information and its basic features without having internet connectivity. 
Enhanced UI & UX
While using a mobile-friendly website it is vital to confined the terms of its functionality because mobile websites depend on the web browser to perform basic operations like refresh or back the page. It is quite tough to design a mobile website to override the web browser functionality. Therefore with having a mobile app, you will not have suck kind of restrictions. You can set the basic functions as per your app and your requirements that will enhance the user experience. In the end, users prefer apps to mobile websites.
Boost Retention & Engagement
Mobile websites do not have any method to push engagement, the potential is restricted and you for when and how to engage and connect to the visitors. For the mobile app, you can use a push notification to foster your engagement and at the same time, you do not have this feature on your mobile website. 
Through the mobile apps, you can easily give incentive to the users and ask them to refer it to their friends and families and the same people will keep forwarding the same thing. So it is clear that driving engagement, sharing content, and improving retention are quite tough for a mobile website.
Final Words
After reading the above point you must realize that you should optimize your website and make it mobile-friendly. There is no doubt that mobile apps easily give high retention rate than mobile websites. The above points definitely clear the reasons why the conversion rate of mobile apps is higher than mobile websites.
Till then, stay safe, stay at home, wash your hands, and be happy
For more updates, stay connected and keep reading
Toddles!!