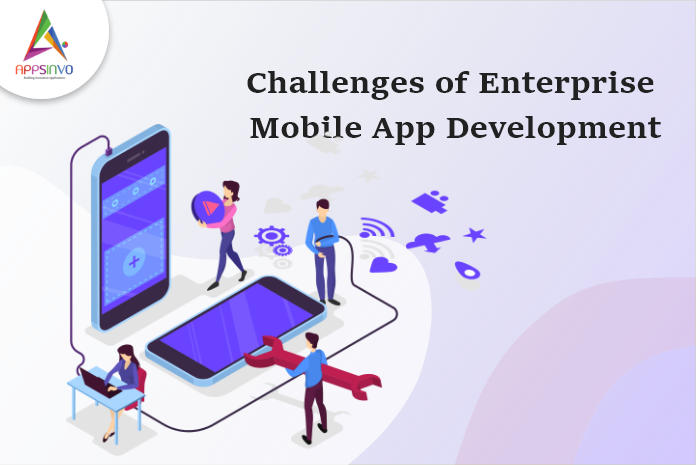 The technology of mobility has accompanied humanity into the era of connectivity and business productivity. A well-resulted and successful mobile app solution can really transform the businesses and earn revenue but it required strategic planning. The skill and expertise of a diverse set of highly skilled professionals and plan carefully to develop an enterprise mobile app solution in 2021.
Since the outbreak of the pandemic virus, the usage of mobile app solutions has accelerated. Almost every business is looking for ways to connect directly with its customers. This has given rise to many earlier unforeseen challenges. Businesses must depend upon the knowledge and experience of seasoned professionals to deal with these challenges. Therefore, in this article, we are going to tell you what kind of challenges enterprise mobile app development in 2021.
Information security
As a customer, the first thing that strikes the mind for the security breach which means credit card fraud or stolen identity. This thing critically applied for the pp that maintains a lot f sensitive and confidential data on an enterprise level, which includes personal information, account details, and social security number. To protect your business from data loss, you need a periodic app vulnerability test that will help to check the app's back-end service and server security.
User interface design
Whether it is a good or bad experience, it plays a vital role in deciding how will your business turn into a success story or will it decline the failure. With enterprise, everything is well-planned try to make sure your enterprise app also has a great user interface especially when your app operates on a large scale. Having a great user interface is about usability more than its functionality.
Right resource & expertise
Find the right resource with professionals is one of the biggest challenges you have to confront while designing the enterprise app for your business. There are many apps that greatly fail in the market just because of a lack of knowledge. Therefore, ensure your developer understands UI & UX design, quality assurance, security necessaries, and their way around integration.
Time & Cost
Developing the enterprise app solution is a quite time taking process and heavy on the pockets too if your approach is not clear. The cost of app development is directly proportional to the given time. So try to use a regulatory framework that uses a modular architecture to bring down the development time. 
Altering technology
This is the last but you can not take this for granted, changing and updating technology is another challenge for enterprise app solutions. After being developed and delivered, enterprise mobile app solutions might need some changes because of the technology updates. Therefore, make sure to stay updated and prepared for what is about to occur in the upcoming days as it is important for an effective enterprise app development process.
Conclusion
So if you are looking for a robust business solution for your business, appsinvo is the right choice and place for you. The experts at appsinvo are highly engaged in the portable open-source community, working to enhance the features and security of mobility solutions. For more in-depth detail about the enterprises' mobile app development, you can contact us.
Till then, stay safe, stay at home, wash your hands, and be happy 
For more updates, stay connected and keep reading
Toddles!!