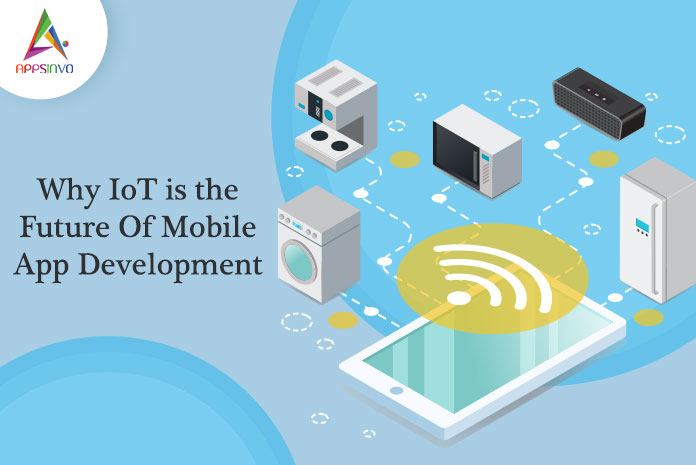 The mobile app industry is something that is booming with each passing day and comes up with new emerging technologies. It is a section where if you put some endeavors, it will give you an outcome with lots of revenue. 
The services of mobile app development will help in growing the businesses by rendering the much-required assistance for the mobile apps. The field of mobile app development is also changing rapidly. 
With the emerging technologies, mobile app development in India is currently observing the growth of the Internet of things technology. Internet of things is the most famous field of interest nowadays. This amazing technology has set the entire industry. 
This technology has brought much-needed advancement into the mobile app development market. This article will explain to you the reasons why the Internet of things is the future of mobile app development. 
There are many factors involved in the case of the internet of things that is the top-notch technology. So let's see some of the reasons that ensure the future of IoT in mobile app development.
Reasons Behind IoT is the Future Of Mobile App Development
Internet connectivity
With the internet of things always with the required connectivity in our daily lives. Internet of things has made things easy for all of us. There is no one who does not want to use their equipment with a single click on their smartphones. With having a mobile app that has the facility and technology of the internet of things you can manage things with just a click.
Smart homes
Once your dream transforms into a reality where the concept of the smart home was in our heart. We all have fascinated about our house when we enter the house the lights will automatically turn on. It will give you feel like Disney set up and for all these thanks to the Internet of things to make this possible for us. Mobile app developers can make a lot of money by using this technology in their mobile app solutions development and this is one of the reasons why IoT is the bright future of mobile app development.
Increase Investment
Since the new technology internet of things has come into our lives, we all are easily experiencing a massive amount of investment in this section from the big enterprises and companies. There are many mobile app development companies that have moved up a notch because of the internet of things. With time internet of things is becoming essential for mobile app developers because they can give their best without having any hurdle. With the help of this amazing technology, it is becoming a favorite day by day the need for more.
Secure & Safe Interface
With the internet of things into the custom web development services will result in a better and steady platform for functions. All your things will be done on smartphones and with this, your privacy and information details will become more safe and secure than ever. This is the reason why the internet of things is getting termed as the future of mobile app development because of its trustworthiness. 
Bring Innovation
Since the internet of things is taking its place in our lives it automatically bringing innovation with itself. Internet of technology is such a technology that is helping app developers to bring some uniqueness and innovation into the section. If you are considering Appsinvo for the help in developing IoT mobile apps, we are always there for you as a leading mobile app development company in India.
Till then, stay safe, stay at home, wash your hands, and be happy
For more updates, stay connected and keep reading
Toddles!!