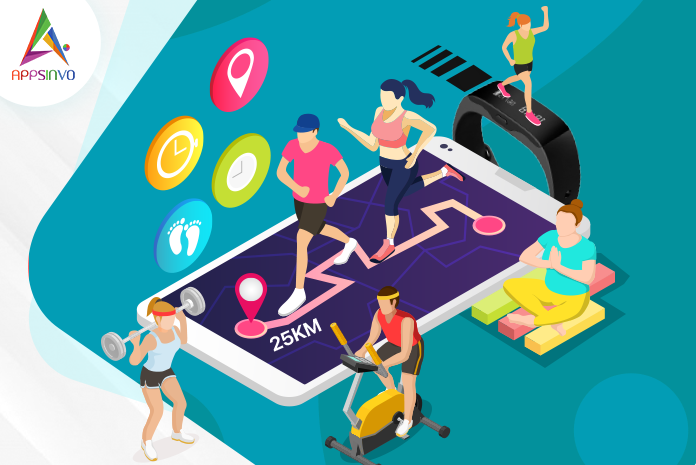 In addition to communication and entertainment, you can now use a phone to keep track of your health by installing health apps on your smartphone. 
As technology continues to advance, most activities have become automated. 
This has made people more inactive, and it has led to rising cases of lifestyle disease.
Luckily, technology has created Android apps that can help you monitor your health. 
For bodybuilders, combining a good diet, exercise, and Clomid 50mg will work wonders in giving you the body you have always desired. 
Upon purchasing this product, you are guaranteed a high-quality product that has been checked and confirmed to be fit for human consumption.
Keep in mind that resting is an important part of the exercise, as it gives the body time to recover from injuries as a result of intensive workouts.
So if you have a plan or made up your mind to develop a Health and Fitness app, you would read this blog.
You will the best idea of what kind of Health and fitness app you need.
Categorization of Health & Fitness Apps
Let us take a deeper look at the various categories available in this field. One either can create an app specializing in any of these broad categories or can also make a combination.
Exercise Apps / Workout Apps
Due to their hectic schedule doesn't allow many people are not able to go to the gym every day. 
They can take the help of a fitness mobile app to stay healthy. 
An exercise app provides you with a visual demonstration of the exercise that you can do at home.
The smartphone works as your personal trainer. It shows you the preset weight loss or muscle building workout which you can do at home.
The app also has a notebook where the user can save all his/her personal details and workout session. It helps them to keep track of their progress.
Physical Activities Tracking Apps
A fitness tracking application tracks all physical activity you did during the say. It includes walking, running, jogging, exercising and even sleeping.
For counting the number of times you walked or ran or provide data about the calories you burnt, the app uses motion sensors of your phone. 
Along with the sensors and phone's GPS, they calculate your physical activity and inform you.
With this kind of app, you can set realistic weight loss goals and achieve them.
Mobile Apps for Yoga
As the name suggests, this health and fitness app is all about Yoga. 
It demonstrates different postures of Yoga according to your health requirement. 
Some apps only have limited Yoga asana while other has all asana.
Diet Planning/Nutrition Apps
These types of the app help the user follow a diet plan for losing weight or gaining muscles. 
They have tie-ups with a dietician that provides a diet plan and suggest what food works for them or not. 
These types of apps also track your sugar, water, and calorie intake so that you can reach your weight goals easily.
Top Health & Fitness Apps
You no longer need to have expensive training equipment or keep visiting the nutritionist to keep fit, because you can easily do so by using health apps.
Some health and fitness apps are free while others can be purchased at an affordable price according to your health needs.
Fitocracy
You probably have no problem grinding out a video game to get your character to the next level. 
What if you could treat your own life as a character in World of Warcraft or any other? 
That's exactly what Fitocracy does, putting you in a position to improve yourself by completing tasks and earning experience so you can level up in real life. 
The app offers a host of workout routines and expert advice, along with a robust community of like-minded individuals to keep you motivated.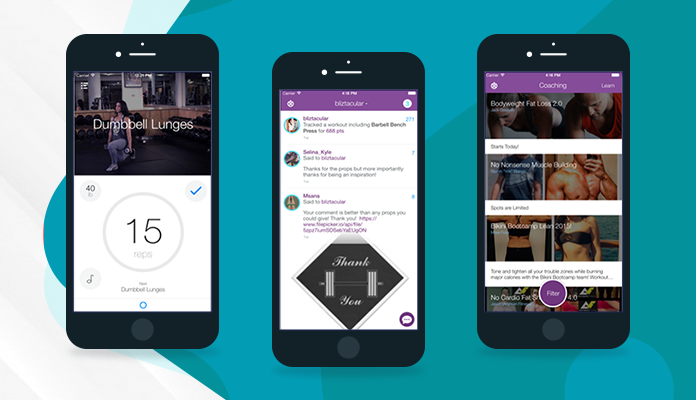 Couch to 5k
Running is about a great workout you can do it anywhere. The main problem is to stay motivated to do it so.
Couch to 5K is a proven method, one that will take you from running exactly zero feet a day to a 5k run in a matter of nine weeks — no experience needed. 
The app allows you to track your progress and log your workout routines via four motivation coaches. 
Each of which can feed your audio cues alongside your music to guide you through the tough times ahead.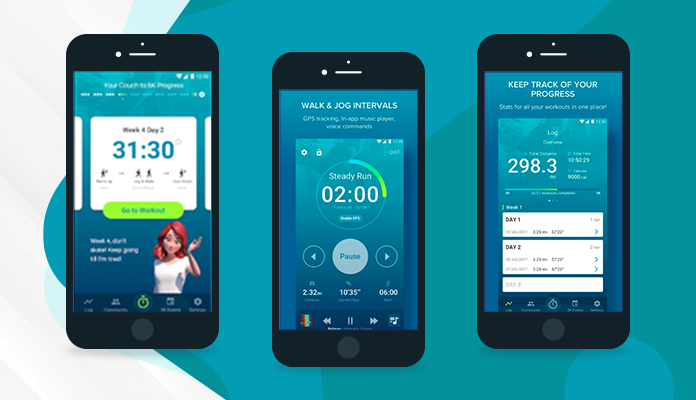 Headspace
This app checks the state of your mind, which is important to everyone because the mind is what defines a person. 
However, many people shy away from seeking treatment because they ignore it, or they do not know that they are mentally ill. 
This is no longer something to worry about because you can easily track your mental health using the Headspace app. 
This app includes emergency SOS to calm your mind and guide you through meditation exercises.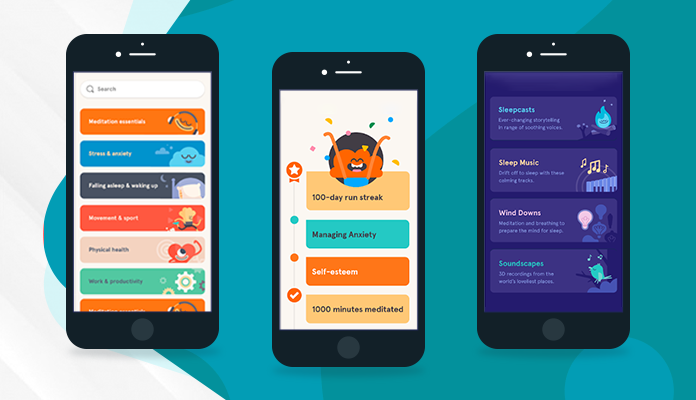 Fooducate
It is simple to understand what are you eating is a huge part of improving your overall health.
After all, if you don't know the makeup of your food, you likely won't know how to craft the diet that will best benefit you.
Fooducate does not just deliver the information the calorie consumption but also gives a full understanding of every part of the food.
Fooducate lets you track your food intake and scan product barcodes to see a personalized nutrition grade, meaning you'll know exactly why you should choose the Honeycrisp apple over the Hershey's.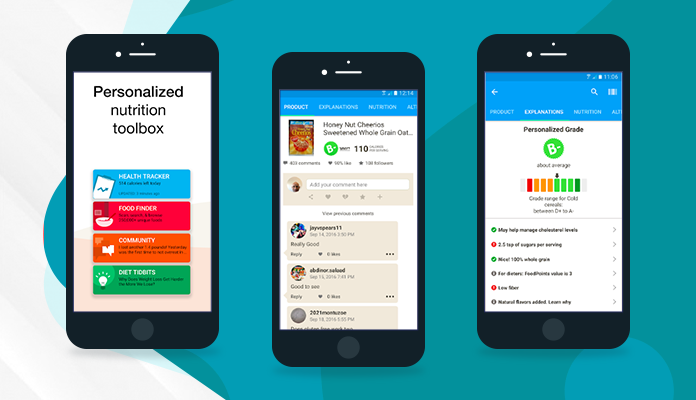 My Fitness Pal
You can use this app to log your exercise and follow up on your diet. 
It can also help you to set weight loss goals by following up on the calories you are consuming. 
This app has a database of about six million foods as well as different recipes. 
While you need to pay for this amazing app, it is worth it.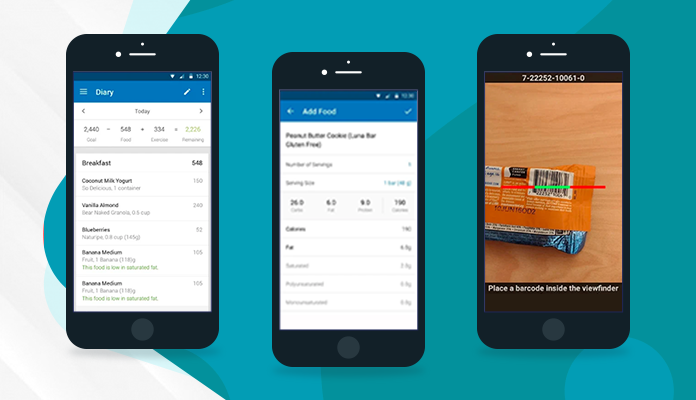 JEFIT
JEFIT is your best personal trainer because it has more than 1300 exercises along with demos showing how you should do them. 
You can use this app to make your fitness plans and track your progress. 
You can sync the app with the website to interact with others who have the same fitness goals. 
The good thing about this app is that it is free, but you can also buy its pro version to access more functions.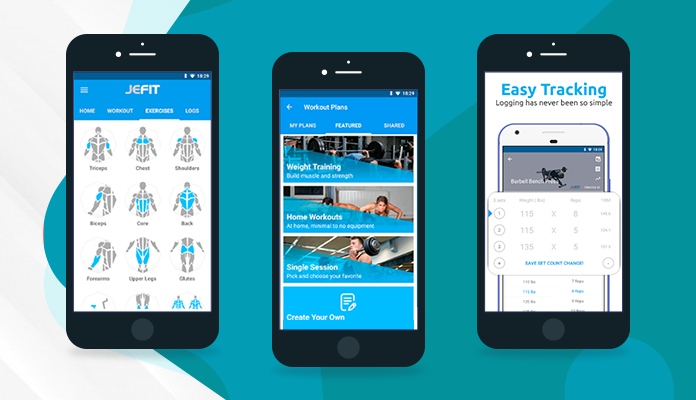 Nudge
It is safe to say we could all use a little nudge to stay on track when it comes to healthy living.
Fortunately, that's exactly what Nudge provides by allowing you to connect with and challenge your friends.
The app conveniently integrates with all your other health apps, for instance, to generate an overall score for you based on your last 30 days of activity, which you can then compare with your friends and family while you work to improve your health.
Basic Features of a Health and Fitness App
| | |
| --- | --- |
| Users Features | Admin Side Features |
| Registration/Logging In | Dashboard |
| Editable User Profile | Account Section |
| Social Media Integration | Payment Section |
| Multi-device Synchronization | Marketing Tool |
| Option to Set Various Tasks | Promotion Tool |
| Customer's statistics | Collaborating with gym trainers or fitness experts |
| Preset exercise, meal-plan | Enable chat and live streaming with fitness coaches |
| Activity Log Tracking | Create a special music playlist for the app users |
| VR Fitness Experience | Collaborate with dieticians or nutritionists and provide live sessions |
| Ecommerce | |
| Geolocation Integration | |
| Payment | |
| Push Notification | |
Team and Time Required for the App Development
To make a superior application, you may need a mobile app development partner, a group of people who will make strategies, designs, development, and testing. 
Therefore, it is very important to choose the right potential candidates and to evaluate them from time to time. 
Following are the key personnel those you should hire for
Project Manager

Developers

Designers

Testers
The time duration could be anything between two to four months depending on the complexity and the size of the app.
Technical documentation (may take up to 40 hours of work)

UI/UX design (usually takes around 45-70 hours)

Front-end and Back-end development (the longest parts, takes up to 200 hours each)

MVP testing (around 80-100 hours)

Polishing and bug fixing (30-50 hours at best)
Development Cost of Health & Fitness App
The cost of developing a health & fitness app largely depends upon 3 factors – the complexity & size of the app, the number of platforms you want your app to run on and the country of the development center.
No accurate amount can be fixed for developing a health and fitness app. 
The cost of the app varies largely upon the company you are hiring, the rough estimate is around $7000 to $10,000. 
However, you will have to consult our sales representative to get the appropriate budget estimate.
Why Opt Appsinvo for a Health and Fitness App
Reasons to opt Appsinvo for your health and fitness app:
Rich experience in developing health and fitness apps

Professionals for Android/iOS mobile app development

Expert consultation

Coding as per the App Store and Google store guidelines.

Quality Assurance

Budget oriented

Time-to-time Upgradation

24/7 Support and Maintenance
Feel free to call us if you have any health and fitness app ideas.
For more updates, Stay Connected with Us.
Toddles!! ❤🙏